---
Amazon brings big discounts to Echo speakers, Fire TVs and Fire HD tablets
20

Nov 2018

In the market for an Amazon device this Black Friday? Well you're in luck as the online retailer has slashed the prices for all its devices across its Echo, Fire Tablet and Fire TV ranges.

Amazon had already reduced the Echo Dot, Fire 7 and Fire 7 Kids Edition, but now the rest of the ranges have joined in.

The Amazon Echo Dot is down to just £24.99, making it a highly affordable way to kick-start your smart home, while the Fire HD 10 tablet with a full HD screen and 10 hour battery has been reduced by £50.

If you fancy making your TV a smart TV, Amazon's inexpensive Fire TV sticks have also been reduced for Black Friday. You can check out all of the Amazon devices Black Friday deals below.
Echo smart speaker Black Friday deals
Amazon Echo Dot (2018): £49.99 now £24.99
If you want the power of Alexa in your home but don't want to spend a lot of money on doing so, the Dot is a great way to get involved – this is a perfect gift for a loved one looking to enter the smart speaker arena.VIEW DEAL
Amazon Echo: £89.99 now £54.99
You'd have to have been living under a rock to have not heard of the Amazon Echo by now – and this is the model that finally sees Amazon working on some improved sound quality. It's not the greatest audio experience on the market, but for the cash here it's a strong choice indeed.VIEW DEAL
Amazon Echo Plus (2018) and Philips Hue Bulb: £139.99 now £109.99
Like the upgraded Echo, this new smart speaker offers improved sound and a better Alexa experience – plus you get your very first smart bulb with a Philips Hue option. While there are better speakers with Alexa built in, this is still worth a look as a decent smart sound system.VIEW DEAL
Amazon Echo Spot: £119.99 now £89.99
This doesn't offer the greatest saving compared to some of the other Amazon devices listed on the site during Black Friday, but it's a good screen if you're investing in a smart front door bell and want to see the camera from wherever you are and don't want to whip out your smartphone. VIEW DEAL
Amazon Echo Show (2018) + Philips Hue bulb: £219.99 now £169.99
The Echo Show has a large screen to help you see lyrics to songs, find out who's at the door, get briefings on the news with video – but no YouTube, as Amazon and Google bicker over whether the service should be on there. However, you're getting a Philips Hue bulb in the mix as well, to help you begin your smart home empire.VIEW DEAL
Fire Tablet Black Friday deals
Amazon Fire 7: £49.99 now £29.99
Amazon's cheapest tablet is now even cheaper thanks to this Black Friday deal chopping £20 off the asking price. It's great as an inexpensive tablet for web browsing and emails.VIEW DEAL
Amazon Fire HD 8: £79.99 now £49.99
The Fire HD 8 has only just been rebooted, but it's still getting the Black Friday treatment with £30 off. You get a HD display, 10 hours of battery life and new storage options.VIEW DEAL
Amazon Fire HD 10: £149.99 now £99.99
If you want big-screen tablet action at a bargain price the Fire HD 10 Black Friday deal is the one. There's a full HD 10-inch display, 10 hours of battery and plenty of storage for all your movies and games.VIEW DEAL
Fire 7 Kids Edition: £99.99 now £59.99
If your kids break the Fire 7 Kids Edition, Amazon will replace it, no questions asked. It comes with a protective bumper case and a kid-friendly interface to keep them safe online and give you control of usage.VIEW DEAL
Fire HD 8 Kids Edition: £129.99 now £89.99
If your child breaks the Fire HD 8 Kids Edition, Amazon will replace it, no questions asked. It comes with a protective bumper case and a kid-friendly interface to keep them safe online and give you control of their usage.VIEW DEAL
Fire TV Black Friday deals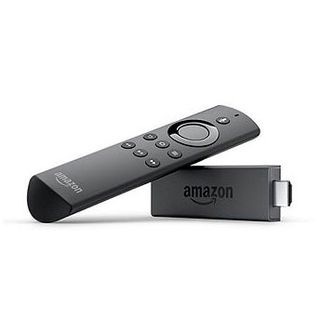 Amazon Fire TV Stick: £39.99 now £24.99
The easiest way to turn your television into a smart TV, giving you access to the likes of Netflix, Prime video and a host of catchup and other video apps, is now just £25!VIEW DEAL
Amazon Fire TV Stick 4K: £49.99 now £34.99
Make the most of your 4K Ultra HD TV with the Fire TV Stick 4K, giving you access to fantastically high resolution video streaming from the likes of Prime Video, Netflix, YouTube and the BBC.VIEW DEAL
Fire TV Stick 4K + Echo Dot: £99.98 now £59.98
Save £40 on this excellent Black Friday bundle deal which gets you the 4K-toting Fire TV Stick and Amazon's Echo Dot with it's smart assistant, Alexa, built in.VIEW DEAL
Source: Tech Radar